Hello my beautiful ones, and my best wishes for 2017!!
It's time for a look back in the past, and to the future too!
First, let's celebrate a fucking massive amazing year of hentai!!
Thanks to your continuous dedication in creating a good ambiance in our community, it's still a pleasure to try my inhuman best and work triple shifts to provide you (us) all good hentai games!!
I already said it before, but I say it again : in those kind of "one-man-army" things, the moral is the most critical point, above all others, and is what will create motivation and fuel the gigantic amount of meticulous work involved!
Some early fans know it, others may not, but I was making "all public" games, before switching to hentai, years ago.
And the biggest reasons I had to quit it was because of an execrable ingrateful atmosphere, mutilating the motivation to keep going, to keep improving, to keep providing what is, in the end, free gifts of fun games!
Some people needs a little kick in the nuts to get to work, I admit. I sure am NOT one of those people, and if my games are not perfect (and they aren't), see how insanely more efficient some good positive feedbacks made them, through the years!
From a crappy KoPC alpha to more than a dozen glorious hentai games, constantly improving with time, released at a stupendous rate : compare with what most hentai creators are doing, they are eating dust a looooong way behind!
And it comes from this simple alchemy : positivity, to fuel the hard work. It's a team thing.
Of course, there's also the financial support of patreons, which factually creates as much time AND means to get things better, smoother and more arousing as we go & grow.
Time, means, and motivation : we got there a winning team for wonders to happen, and miracles of sexyness follow, like expected!
Let's devour and fest on those exciting bouncing curves, and flesh our desires to unlimited horizons!!
Two thousands sex teens, a year in the making :
- 6 "Porn Bastards" games, to fuck the brain out of Ino, Holli Would, Korra, Shaundi, Tracer and April!
- 2 KoPC big updates (did I forgot one?), full of wonders, again and again!
- Countless Sexforge updates and additions, I can't even list them!
That's a crazy realization, it's more than 1 game every 2 months, WITHOUT counting Sexforge growth, which is enormous!! Just wow, such lewd…
And what about the future, then?
- Sexforge : for sure it will keep growing like crazy!
- KoPC : oh yeah, you bet!
- PB series : still dozens of girls to do, count me in! Even improve past ones, if I can.
- YTPP : yep, that still excite me a lot, we'll see!
- TiTs : I love those side arcade games, I'll definitely come back to them!
- The Sex Pit : great perspectives ahead. (imagine if we adapt Sexforge engine to that ?)
- Jessica Rabbit's Flesh for Porn : could be addition to that, easily.
- Wonder Woman : Fall into Porn : wrapped up as is, but who knows


- The Ghost Fucker : I still would like to make something much more kinkier out of this great concept


- Wendy Christmas : I like the experience, I could go back to that


- Sex Racers : I got so much plans for this jewel! Huhuhu…
- Other games : oh yes, plenty! If only you knew, you couldn't wait!
It's a global new year summary, but I think it's pretty much it : it was a very intense year, and we made wonders, and I don't have the slightest desire to stop or slow down, but quite the contrary a burning desire to make much much more, oh yes!
So what say you? Let's make kinky hentai, yeah?
I don't do a lot of news anymore on the blog, lol.
But that's because I prefer releasing games, instead of just babbling around, for you to enjoy!
On patreon pages, it's something else, I try to keep people informed, and it helps me pushing forward to efficiency, though.
Which is good thing toward the end goal : more and better hentai for everyone around! Our twisted fantasies made flesh and lust!
I got hundreds of messages to attend to everyday, also, which isn't really easy to get to!
And finally, I have magnificent projects I'm dying to get to, but I got to finish what's at hand first, so I'm prioritizing games production.
That said… next Porn Bastards game is currently in developement!
It will depict the infamous Korra!
Enjoy a sneak peek, while I go back to hard working it to life!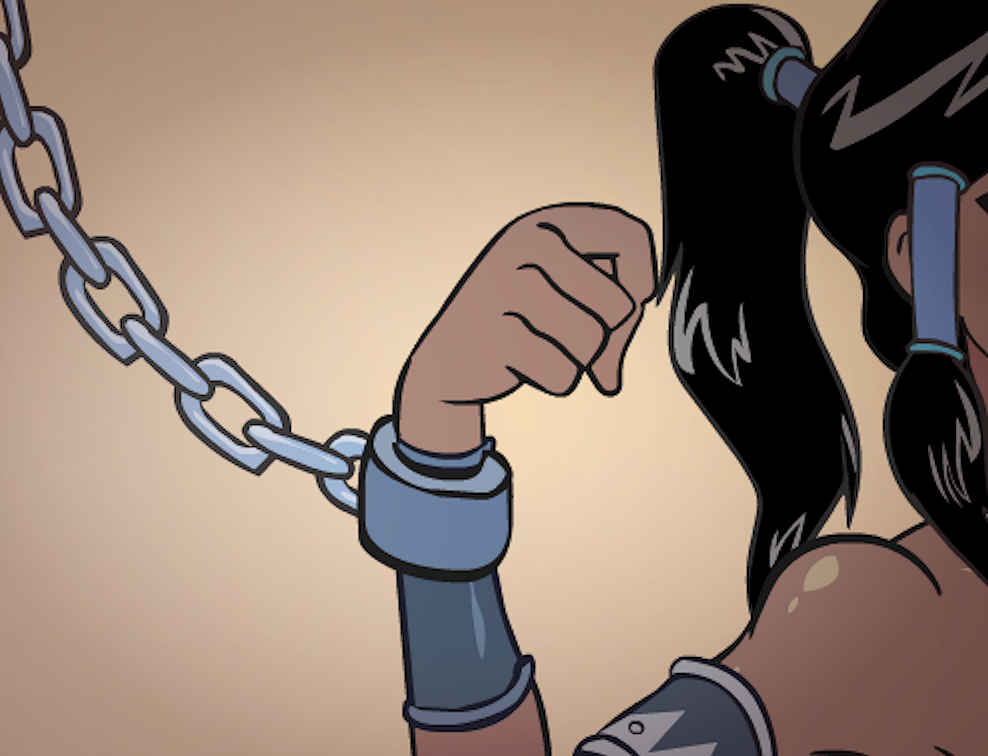 Yep, finally figured!
What is it to say? A stunning woman, a sexy pose, an awesome vibe, and some cool, twisted story and tons of features to go with it!
Enjoy the lewd Holli Would in this new Porn Bastards game!
The link :http://mysexgames.com/games/?id=797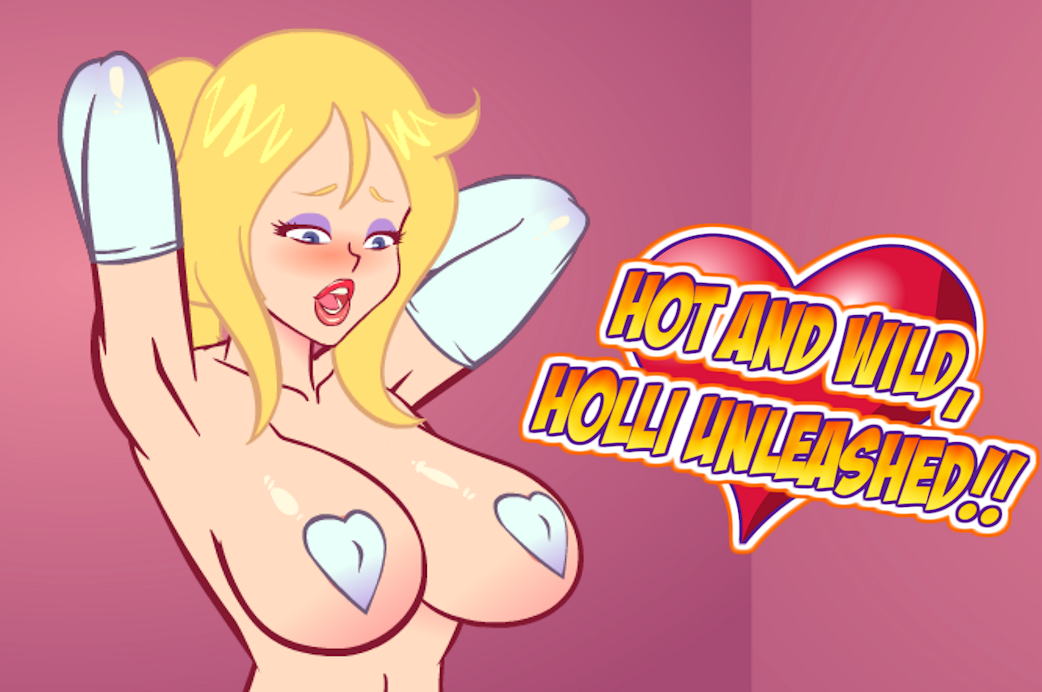 ———–
Other news! Well, Sexforge, sexforge and sexforge! And also a looooot of time spent searching for other artists! Which, this time, might be fruitful!
I don't want to jinx it, though, we'll see when we're there and done, but it should be awesome


That's short, not that I lack time, but I don't have a lot to say, I prefer to show! Show some dazzling flesh, inner pulsions and limitless horizons!
And that, I can't do only with words, my dear lads, so let's get back to bringing you the best of the best!

Well well well, what's new?
Not that much, in fact! I've been sick as all hell for a week last month, slowed me down pretty hard!
After that, SSS wasn't a lot around, so content haven't been as plenty as I wish for me to program great stuff around!
And now, I've finished Holli Would game since a week at least, but MSG is taking a lot of time to upload it!
Sometimes, there's just baaaad timing on stuff, lol!
That said, I've been opening loads of contests on some "professionnal" (that's what they say, I'm not convinced, lol) to try get content from additionnal sources & artists, and have been in contact with several new collaborators (no big breakthrough so far :/).
Hope it pays off, one day.
Did you notice I've been searching for artists for a decade, now, without any real luck? Those guys are even more scarce than good game creators, geez!! All existing artists just cristallize on making "digital static paintings", in fact, and never want to engaged in real craved-for productions like "flash vector drawings"!
Yet flash games (or assimilated) are 99% of hentai funniest and most spread productions!
But all those artists I see just struggle to get a few views on "static paintings", and yet always decline propositions to go for ol' vector drawings kinkyness!
It's one of those weird dysfonctionnal system that keeps going on since & for decades, alas.
(though pixel artists sure are birthing tons of great flash games, in "all-public" stuff, I don't deny!)
Anyway! I've been working a lot on Sexforge, too, with lots of news, new campaign, new big "emotion engine", new customs of all sorts, new fixes too.
So there is a lot of work done, but as always I'm far too ambitious to get satisfied by the truckload of stuff already happening, lol.
What do I want? More hentai artists!!!
When do I want them? Right now! By dozens!!!
Moving on, hentai for the win!


See you around when I can get more stuff out!
It's been some time I didn't post here, argh!
Sorry for that, I got easily caught working on loads of stuff, you know me


So what's up?
Well, first, a new KoPC small patch is up on MSG!
News being : new testicle size handler, new type of cock, new feature to clean cock stains, fixes on strap-on bug, main character stripping bug, virgin options bug, police outfit for main futa bug, police hat bug, and moving hair bug! (yeah, yeah, I know :p)
The link :http://mysexgames.com/games/?id=594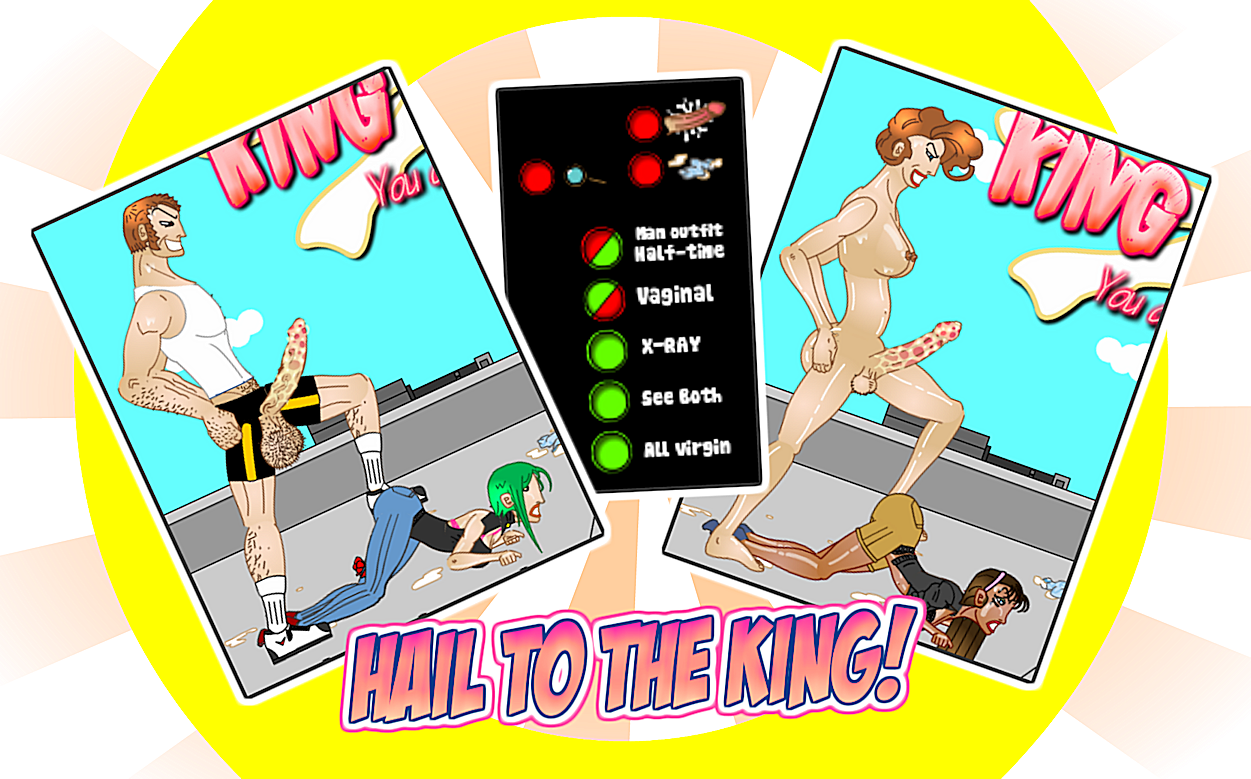 Also, I've been working on the next "Porn Bastards" minigame, depicting Holli Would!
Nothing much to show for it or tell for now, but I'll keep you informed when it's out, of course!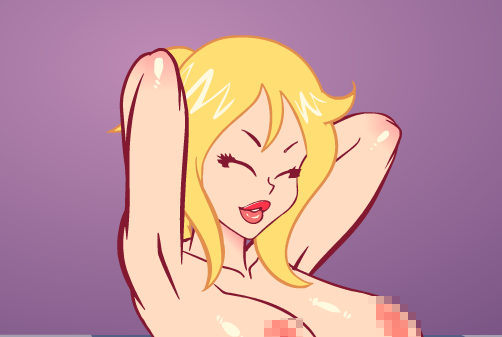 And last : Sexforge, as always!!
I released "fuck-farming" big module, added new campaigns, loads of gizmos, fixes, features and new stuff around, for always more and more galactic sexyness at its best!
As always, don't forget to support the patreon.com page (link on the right, the little space sticker, right there), if you want to jump in or just get every single news on it!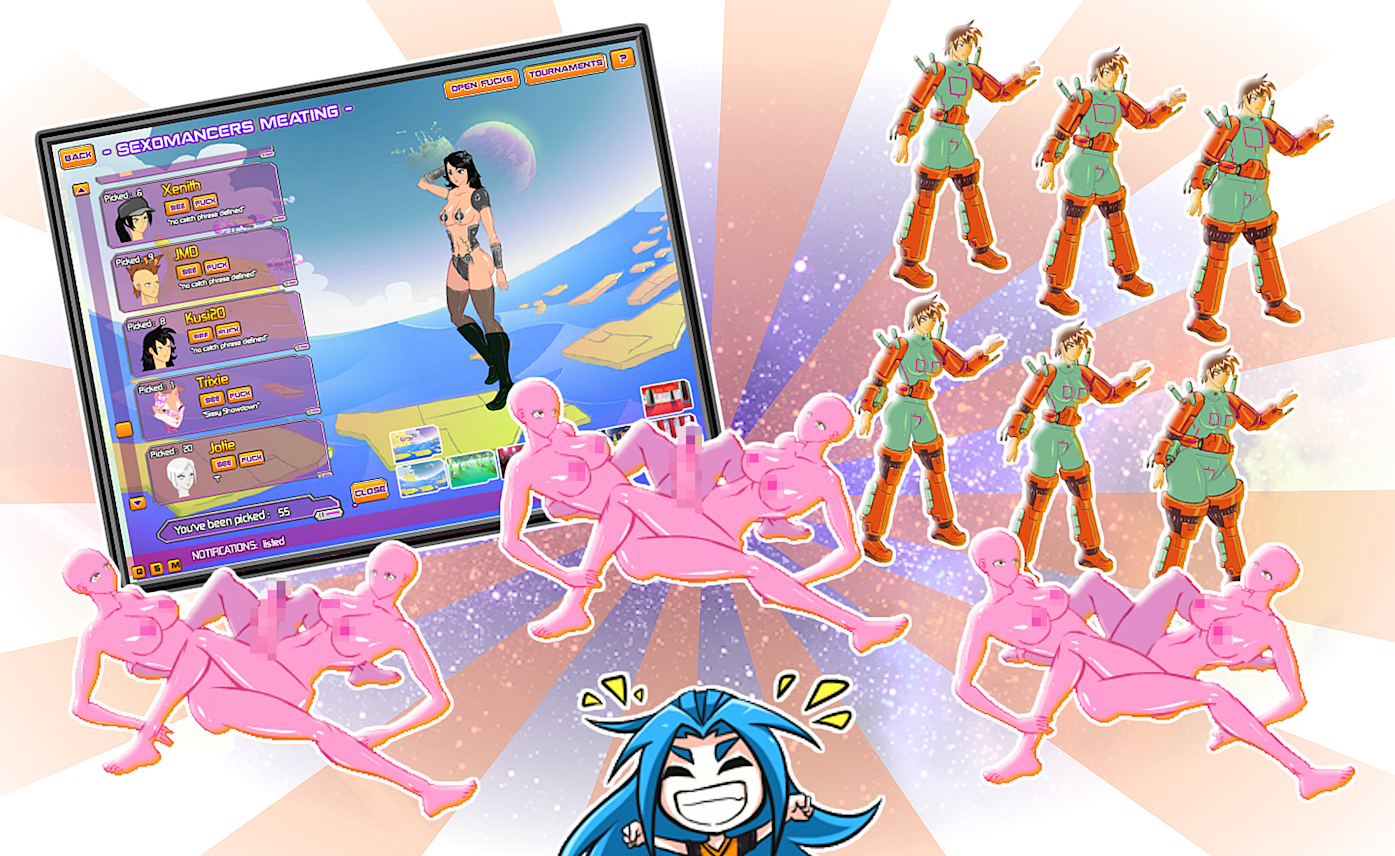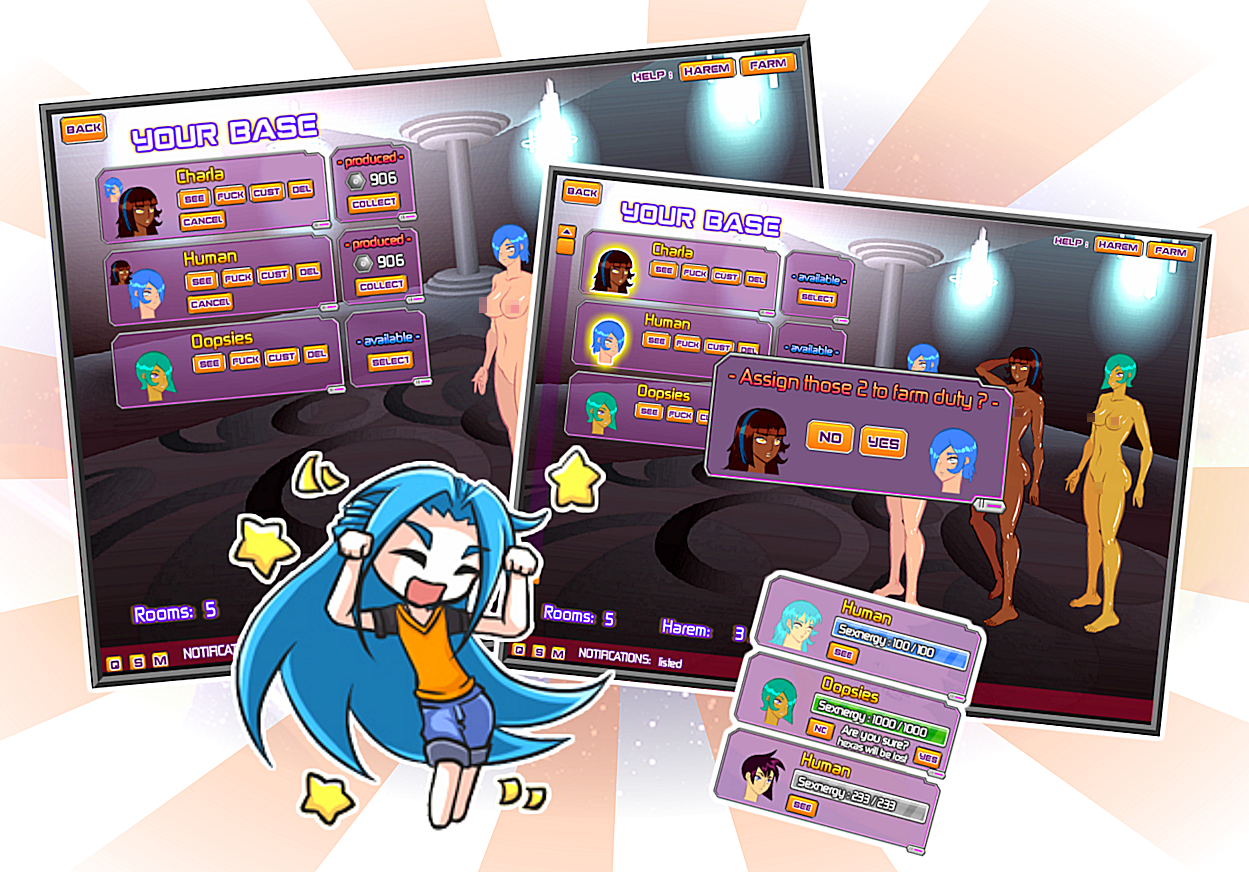 I even released a little SFM work for you 3D lovers! It's christmas everyday


You can download a quick video loop right here : http://mattisgames.com/anim_test2.zip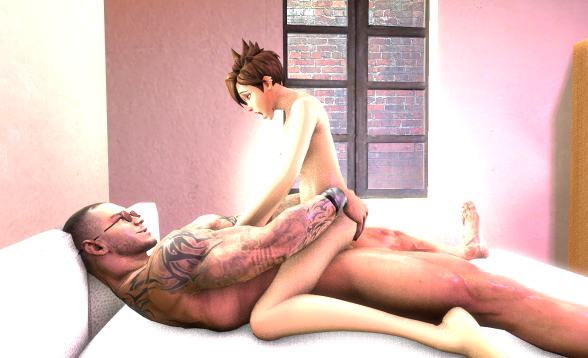 That's a lot of stuff happenning, the miracle of hentai life!!!
Like the wiseman says : "I don't always post news, but when I do, there are AWESOME!!!"
Enjoy!

Hi everyone! I love end of the year, lol. Most stressful and yet anticipated moment!
So, while I scrap off my nose from my window, expecting snowflakes, what was up lately, in the hot and lewd side of things?
Well, first : a needed patch for Jessica's game!
Thanks to you players, dedicated on precious feedback and persuasive in your wise patience, I was able to corner the bugs and fix almost everything : coloring, stripping and sounding bugs!
New version 'v1.2′ up on gamcore.com, be sure to give it another goo (haha) if you like it


http://gamcore.com/games/jessica_rabbits_flesh_for_porn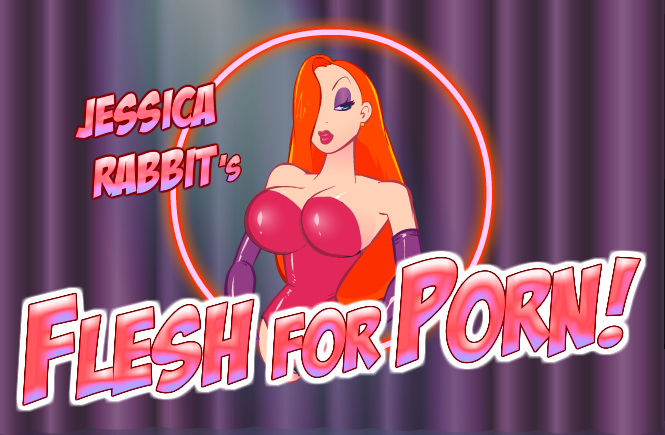 Next is the awesome release of Tournaments, in Sexforge!
It was a big modules, and there's truckloads of other news and features going with that too (new quests journal, carnal rituals, furries, customs, features, quests, design, etc…)
It may not look like it on a daily basis (or maybe it does, I don't know), but it's a gigantic amount of work and news, that this lewd machine is pouring out like crazy!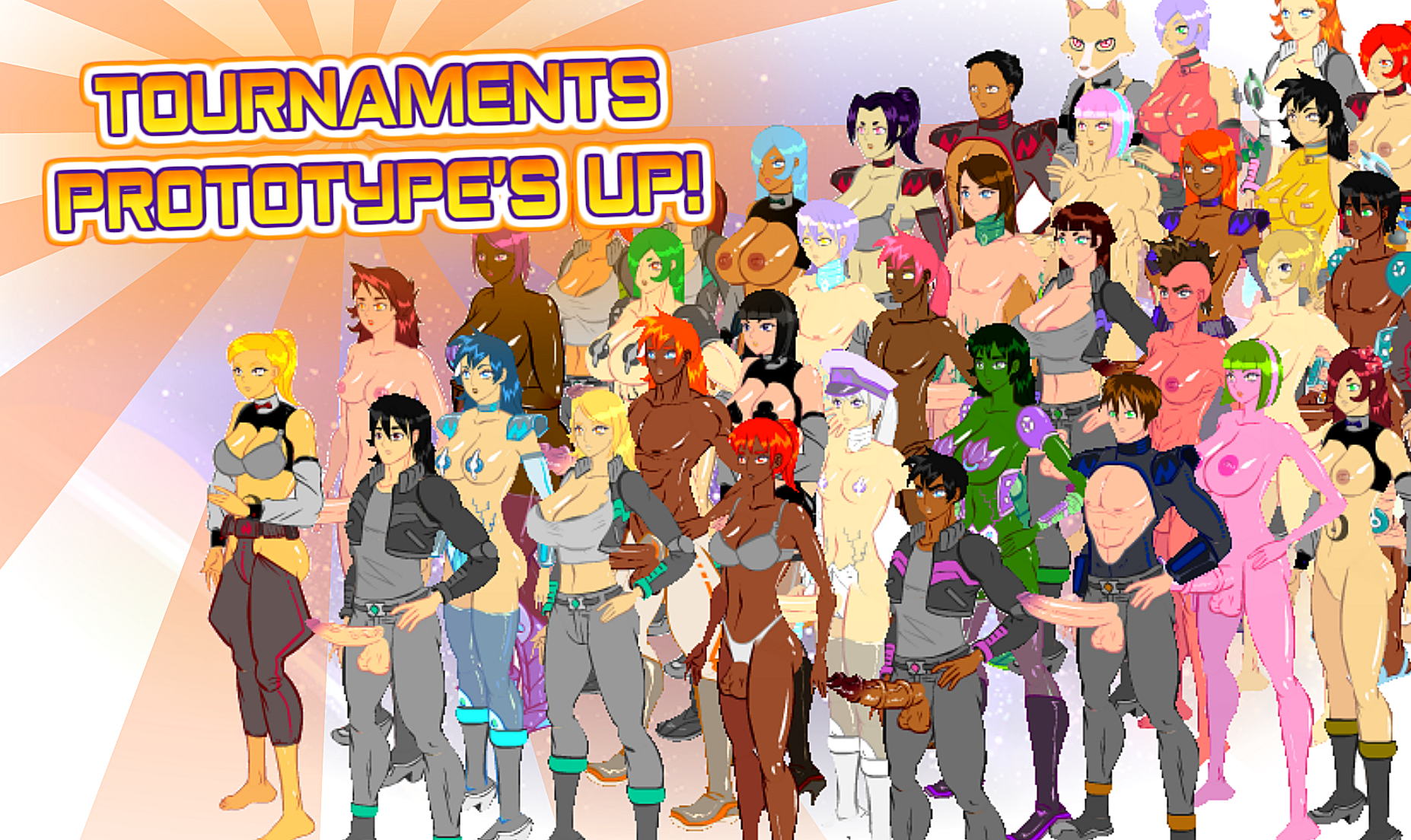 And finally (and as a result of previous statement somehow), I'm trying to think of a new way of doing stuff, to be able to release much more games much more easily. I already went through that process, but things are always evolving, as I'm working on more and more projects at the same time as months went, and of an increasing quality moreover!
You know me, I always want to do more, better, faster. And lately I was having too much stuff on my hand to go as needed, and it was fantastically exhausting, without real satisfying output on my loved fetish (if not yours) : loads of various girls, sex and impregnation!
So, I'm trying to refocus on something : "micro" games, containing only 1 neat "rule34″ sex loops, + coloring/stripping features, and impregnation xray/creampies, and that's it. Cutting away the massive and killing blows of big games, big story, big structures.
If all goes well, it should be a fresh start, maybe even a nice way to re-start building up stories and funny gameplays, I don't know, we're trying something here.
It may be the beginning of the most fantastic collection of rule34 impregnation interactive games, let's give it a try, starting with Ino and Holli Would characters!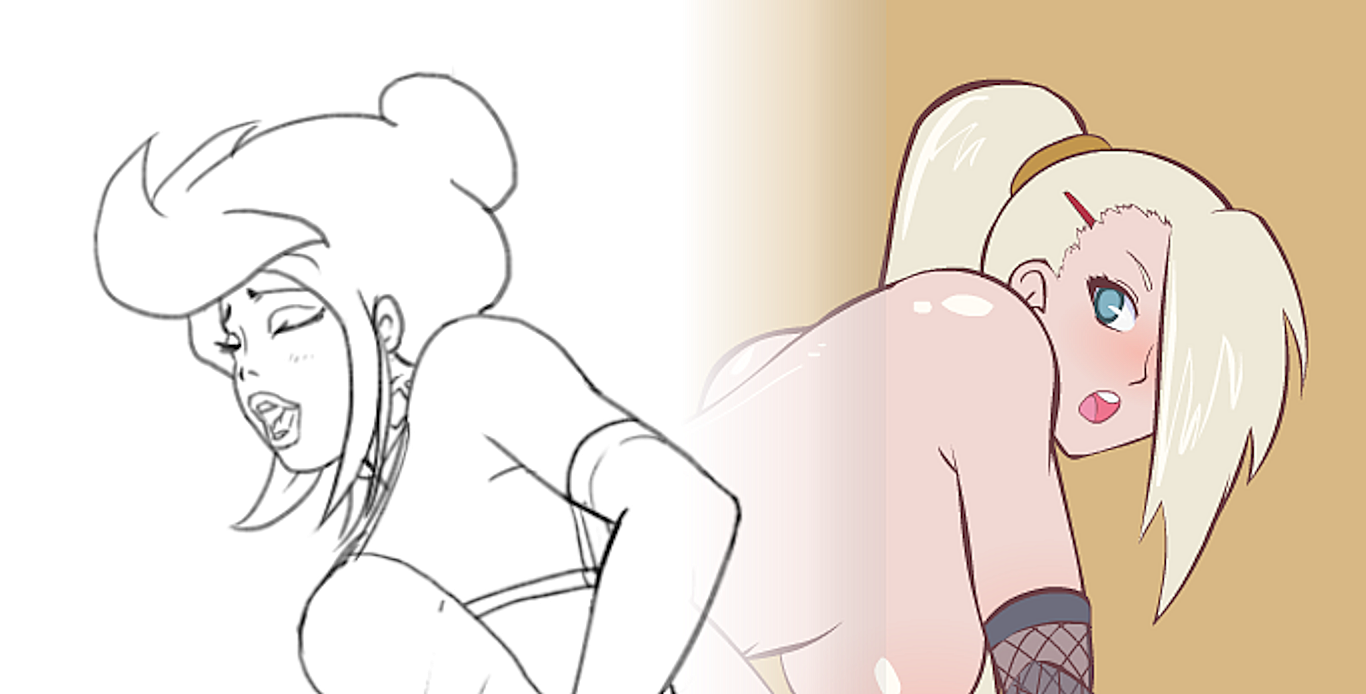 That's a whole lot to do again, let's dive back into it! Support the guy, send oxygen, sexy panties and whatever else can help!

Summer is at our door, my beautifuls!
On today's news, we have :
KoPC latest patch : fixed the 'manual ending' crappy bug, and it's now online! Reload your favorite game and enjoy it properly once again

Sexforge : loooads of news lately, as said in previous posts, and it keeps going, with the first multiplayer interaction. (I'm ultra hot for it, but players still aren't, until I can show you the wonders lying behind that, I guess!) Also, lots of new poses coming up! (but it's a bigger harder game than any other, so it's long to do!)
Next minigame : started a new one! About a certain lady in red married to a certain cartoon bunny… could you guess whom I'm talking about?
Lots of commissions or other work under discussions too, but I got nothing to show for it for now, so I prefer not mentionning it until it becomes truely fappable material for the fest!
That's all folks, keep well, enjoy all kinds of bouncing parts!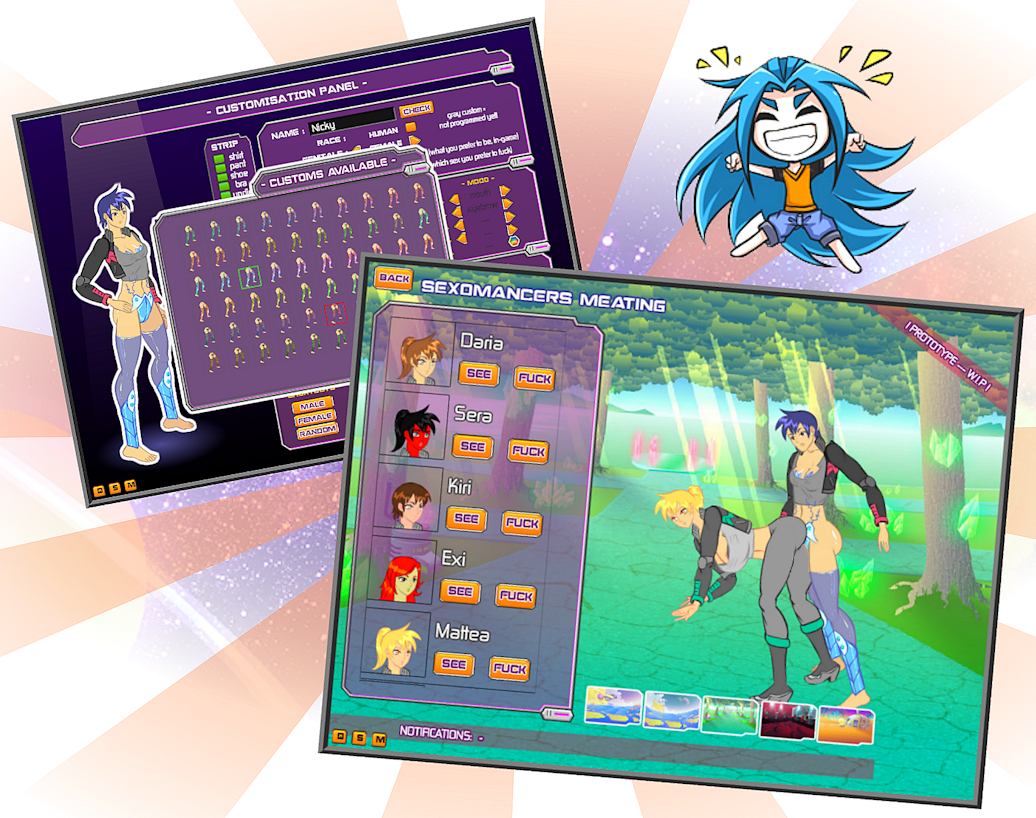 Hi my dear hentai beautifuls!
While still progressing on LP, and making big progress on Sexforge too, not mentionning KoPC (yep, I know, still a few crappy bugs in, alas), I made a little private commission on the side.
And the commissionner was cool enough to allow me to share it with you, as well as MSG was nice enough to host it for us all!
As Wonder Woman's, it's a private commission, originally, meaning I followed precise specifications, so don't expect a seamless globally balanced thing, it's not what private commissions are about, it wasn't wired and created as a big public stuff, but it's still a nice little candy to enjoy

THE LINK : Pixie Fucked
http://mysexgames.com/games/?id=723
How to help those games easily : must read !
————–
About other stuff :
Lust Planet : almost reaching a 'working demo' status! SSS worked ultra hard on his little jewel, it should be smashing!
Sexforge : looooads of new stuff is happening there (if you're still not in the sexforge patreon loop, lol :p)
A few pictures will show it better than I could explain it, so, here it is!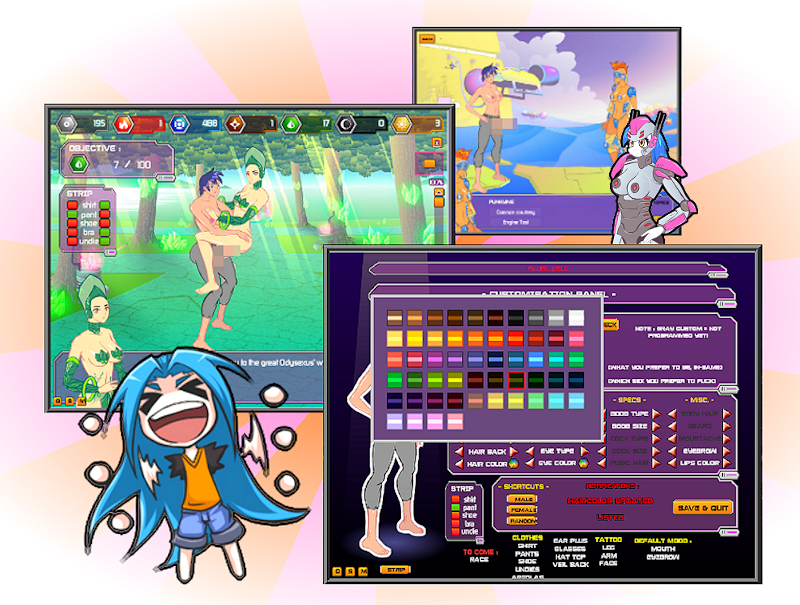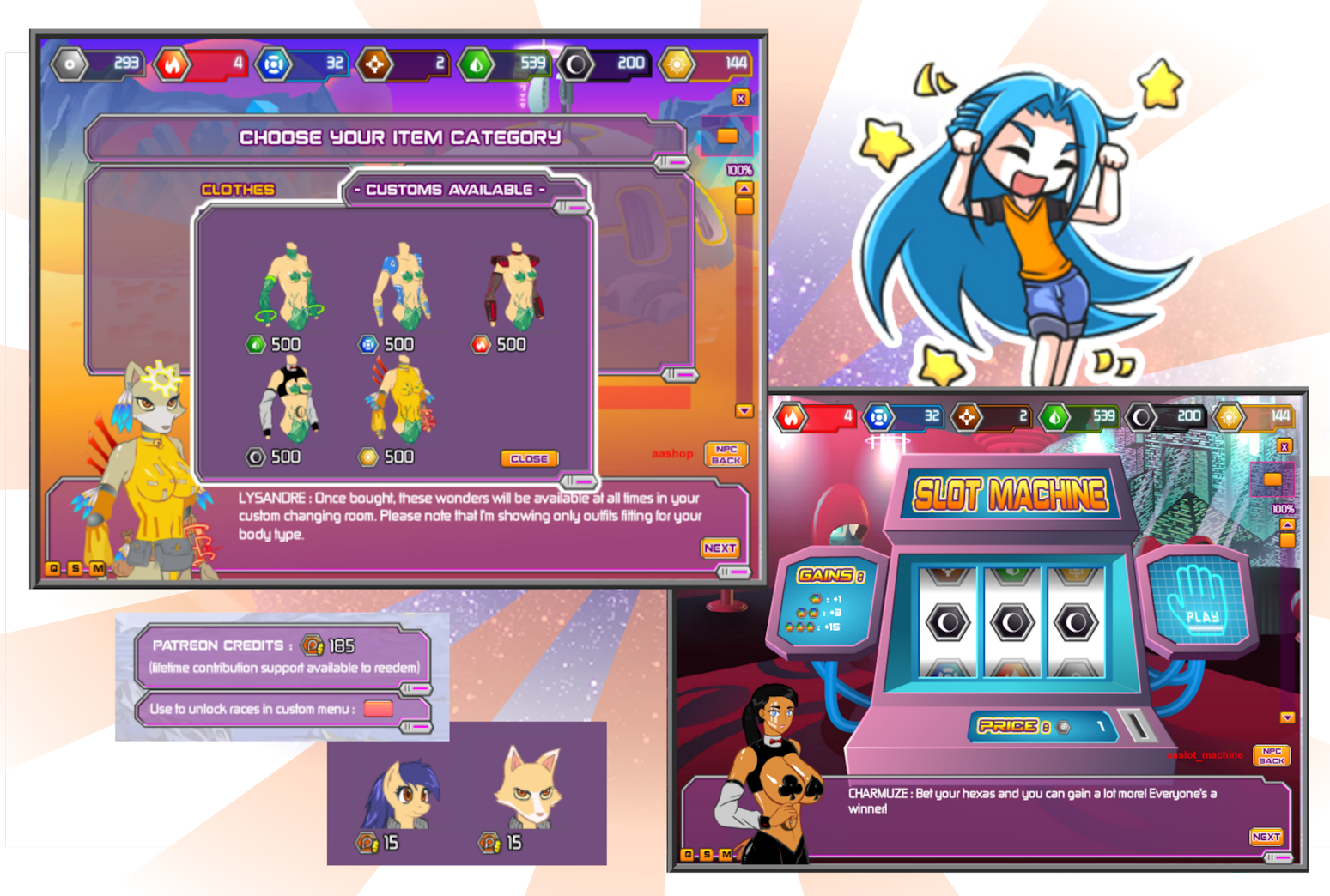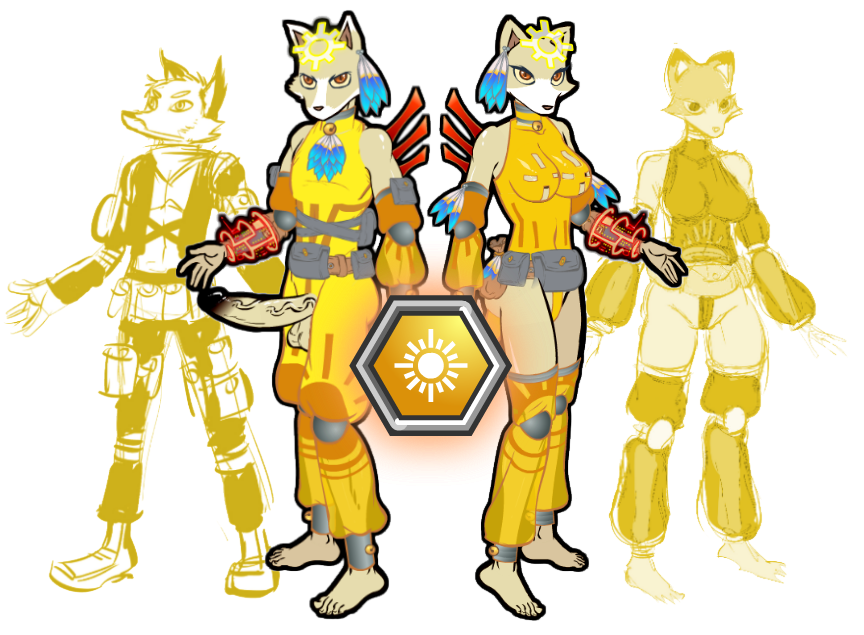 Enjoy, have fun, eat vegetables, and see you soon for more hot kinky hentai!
Hi again, my dear hentai lovers!!
Still nothing new released yet, though KoPC update is finished and waiting for upload!
So hang in there

Also still working on LustPlanet, it's coming up together, it should really be a blast!
Same for Sexforge : progressing well, even if it's a huuuge work to come up with!
And finally : a private commissionner allowed me to share publicly his command, so expect a new great little animation I'm working on to be up soon-ish!
And I'm still open to commissions, of course, as they are a very nice help for funding other projects, as well as great opportunities to learn new tricks (for me), and provide focused pleasures (for you)!
Just write me your pitch and discuss it with me at mattis.chastan@gmail.com!
So, nothing really "visible"/playable for now, but it's coming around for sure!
I'll tell you as soon as I have something in my sack of wonders

Thx for your support and presence, and long live hentai!!

Hi everyone!
As it's been some times and I didn't check in, let's get it right!
Mainly, if I didn't came up with more news, it's because I didn't publicly release anything new

Sexforge has been going on, but it's still in early alpha. Filling up NPCs, poses, quests and engine elements, I hope to be able to jump to second stage of development soon. Maybe still not an open alpha, but at least to get things more 'real'.
I worked on Lust Planet, too, to came up with last pieces of the first working draft of engine.
It's been tricky but fruitful and satisfying work so far. The game is progressing well too, even if not finished either.
Patreon.com end of the month process went through, also. It has its up and down, mainly because players are really really confuse about how it works, when really it's not that hard!
You pledge something to support the creator/project, then at the end of the month patreon.com charge you for your pledge, if you fill properly your payment infos.
Then wait until the 7th of next month, for me to process the results, and grant rewards (accesses, codes, etc…) through a program that send automatic e-mails to every supporter.
That's it.
But lots of people are confused by that, and I always end up spending 2 weeks responding, answering and repeating those same thing in various ways to tons of people. Precious time of work lost, alas :/
That said, I've been working on next KoPC update too, though, as patreon.com perk being I can receive a little funds, thx to supporters, to work on new games and updates!
It's going well, with loads of bug fixing and engine make-over/improvements, and several new tools, a new set, and new poses!
Should be coming around sometimes this month!
And restless insane dude I am, I've also been working on private commissions


On that topic : I'm open to commissions!
Just pitch me your idea and request by e-mail at mattis.chastan@gmail.com!
From 300$ to 1000$ usually, but it really depends on what you want, we will take time to discuss it, propose and bounce ideas, and see what can be done for your pleasure!
If it can help me pay some bills and maybe even one day buy a proper computer to work with, on top of granting very exciting wishes, I'm all for it!
And that's it for now and for the news, gasp!
I will reach to you again once I got something crispy to offer!